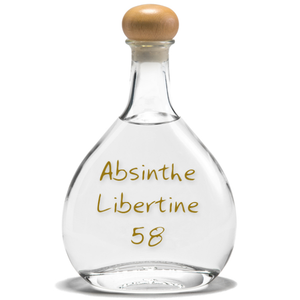 Absinthe Libertine 58
This delicate spirit explodes with heavy notes of herbal and black licorice flavors and is best served the traditional way which is from an absinthe fountain. The taste is bright, elegant and classic joined with a faint hint of citrus - a perfect harmony of flavors.
Sometimes known as the white absinthe.  It products a pale white cloudiness when mixed with water due to the distillation method.
ABV: 58%
Origin: Fougerolles, Haute-Saône, France
---
We Also Recommend