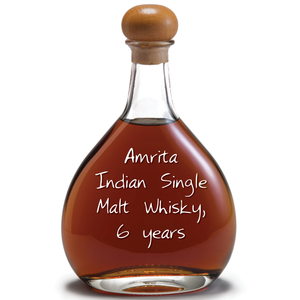 Amrita Indian Single Malt Whisky
A 6 year old hailing from India and aged in wooden casks at an average temperature of 96.8 degree F.  Comparable to much older whiskies due to the darker color and mature flavor.
On the nose, there are notes of tropical fruits like pineapple and coconut with a strong aroma of licorice from the wood cask.  The palate and finish will have hints of raisin and cinnamon.  This is a must-have for whiskey connoisseurs!
ABV: 45%
Age: 6 years
Origin: India
---
We Also Recommend